Conversions made easy, Shopping made fun
Convert In Just

40 Seconds
Win over your buyers through a lightning-fast checkout experience
Convert Your Goals
Into Reality
Lead more shoppers towards completing their purchases, leaving RTOs and cart abandonments behind.
70%

Faster Checkout

30%

RTO reduction

60%

Increased Conversions

25%

Lesser Cart Abandonment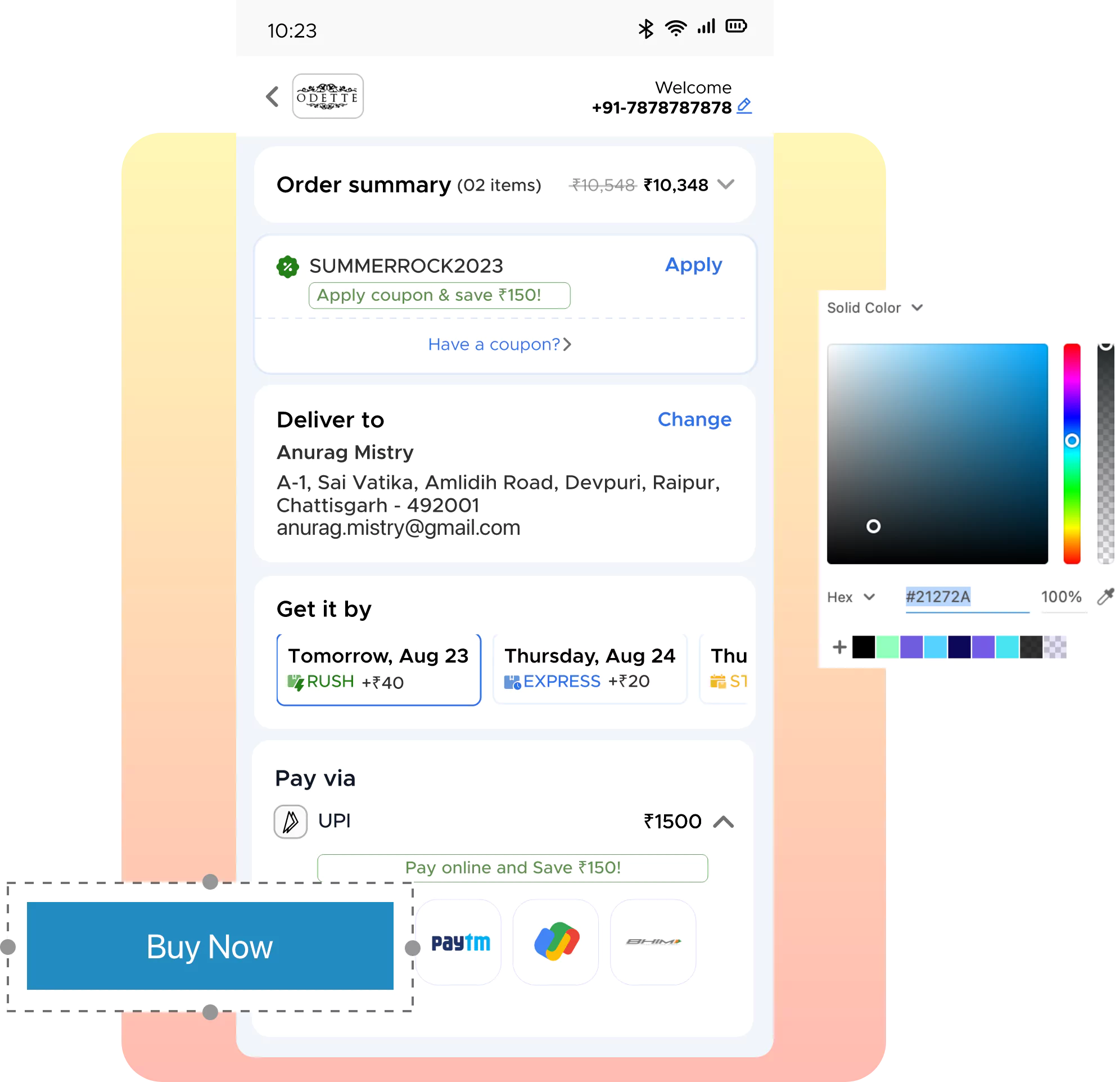 Speed Your Way To
Growth
Choose us as your partner for exceptional benefits that set us apart and ensure
a checkout experience that fosters customer loyalty and drives rapid growth
Slash Your Acquisition Cost 
Attain cost-efficient growth through streamlined processes, optimising conversions and making every interaction count.
Build Trust With Spot-on Delivery Dates 
Transform your customer experience and boost sales by establishing transparent delivery expectations that delight and convert.
Tailored Just For Your Business
Shiprocket Checkout seamlessly integrates and adapts to your current platform, delivering a tailored shopping experience.
Keep Frustration At Bay 
Erase customer frustration by ensuring a smooth purchase journey from verification to payment, empowering effortless transactions.
Step 1
Buttery Smooth Integration
We offer a smooth integration process, starting with a consultation to understand your business needs. Our experts work closely with your team for setup and conduct in-depth testing. When everything checks out, your one-click checkout goes live, boosting your conversions.
Step 2
Friction-free Checkout
Your customers can finalise their purchases with a single click, eliminating the need for repetitive form filling and streamlining the entire checkout process.
Step 3
Data-powered Decisions
Our advanced analytics and reporting tools provide valuable data insights into customer behaviour and transaction patterns, allowing you to make informed and optimised decisions.
"Our experts collaborate with your team for seamless integration setup. Rigorous testing confirms"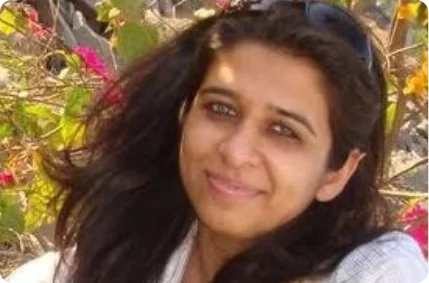 Divya Jain
Founder of Jhakhas.com
"Our experts collaborate with your team for seamless integration setup. Rigorous testing confirms"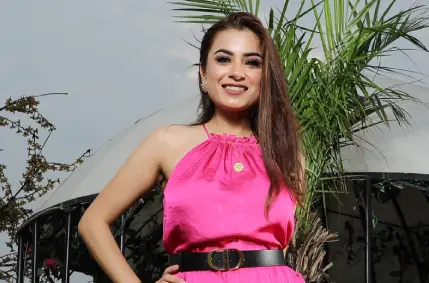 Nikita Malhotra
Co-Founder of Winston Electronics
Get Started
Live Demo
Interested in seeing our product in action?
Experience the power of one-click checkout firsthand.
Frequently Asked Questions
How does Shiprocket Checkout prefill addresses?
Shiprocket has delivered orders to over 25 Cr. customers so far. We prefill the addresses on the basis of our past delivery data for all the orders we have shipped to the customers.
What is the address prefill rate?
Our address prefill rate of approximately 85%. Shiprocket has been in the delivery system for the past 11 years currently, delivering 2cr. order per month
How much time will it take for Shiprocket Checkout to be integrated in my store?
Shiprocket Checkout integration is a quick process. We can get your site up and running the same day.
Do I have to change my Payment Gateway?
No, you don't have to. Currently, we support Cashfree, Billdesk, Eazebuzz, Cred and Razorpay. We can seamlessly integrate your account with the Gateway on Checkout.
Does Shiprocket Checkout support all payment modes?
Yes, we support all payment modes. UPI, Credit/Debit Cards, Netbanking, Wallets, BNPL and EMI options.
I don't have a payment gateway. Can I still be onboarded?
Yes, you can. We will help you get onboarded on our payment partner Billdesk.
I am using discounts and upselling apps. Will it be compatible with Shiprocket Checkout?
Yes, Shiprocket Checkout has a robust discount engine and upselling features that will incorporate all your current use cases. 
Will my Facebook and Google Ads campaigns be affected after I start using Shiprocket Checkout?
No, Shiprocket Checkout does not impact your Google Ads and Facebook campaign, we are deeply integrated with both Facebook Pixel and Google Ads. We help you optimise the campaigns by sending in all the required information by Google Ads and Facebook Pixel
Will my abandoned checkout marketing campaign be affected after I start using Shiprocket Checkout?
No, Shiprocket Checkout pushes your abandoned cart back to Shopify abandoned checkouts so that nothing breaks and your processes work as they are.
Do I have to ship the orders placed on Shiprocket checkout with Shiprocket only?
No. Orders created using Shiprocket checkout will be synced on your OMS (Shopify/Unicommerce/others). You can ship via any shipping partner of your choice.
Get In
Touch
Erase customer frustration by
ensuring a smooth purchase